History
The team behind the founding of brainchain had known each other as business partners and friends for many years when the idea of brainchain was conceived. Our experience as managers and entrepreneurs in industry at that time has enabled us to see the scale of potential that has been lost in many companies when it comes to using patents and business development involving patentable innovation. Our market research has shown that many providers of "patent exploitation" and "technology transfer" have disappeared from the market and, in particular, those providers who focus on patent infringement are financially successful. That was not what we wanted, and we were convinced that it could be done differently. We have implemented this successfully through the creative (and over the years increasingly methodical) combination of technical competence and business model thinking, as well as through intellectual property rights strategies. We have been guided by two principles from the start: 1) We are entrepreneurs who share the risk and reward of the results 2) We are a role model for how competence and innovation can be replicated as SMEs and transferred into many industries and applications. The motto is "Walk your talk". So the concept of brainchain as it currently exists has evolved, and since 24 January 2011 has been confirmed and expanded over the course of numerous customer projects. We are co-inventors, or have even been registered as inventors by our customers, of more than 100 patents of our customers. We have brokered and supported technology and market access in the form of M&A transactions, sold licences in Asia, Europe and the US, and rejected numerous projects because we have learned to assess the conditions for successful technology and patent exploitation.
Mission
Our mission is to sustainably strengthen the competitive position of our customers. We create the conditions to maximise the transformation of patentable innovation into sustainable business (business modelling and success-based business development), accelerate innovation (create access) and occupy strategic technology positions (IP portfolio construction).
We are a role model for how competence and innovation can be replicated and transferred into various industries and applications.
For this purpose, we offer tailor-made consulting services and have corresponding networks and references (in various industries and company sizes).
We assume responsibility for results and are committed to using a success-based approach to the exploitation of patented innovation and technological products. Our mediation work typically results in licensing agreements, M&A contracts, and OEM contracts.
Team
In addition to the three founding members (see below) and employees, our team is complemented by closely connected freelancers and competence partners. We see ourselves as young entrepreneurs and are perceived as agile, but each of us offers decades of expertise as well as networks, and we attach special value to these.
Brings business models to the point and into action
Robert Schneider
Managing Director
Managing Director and Co-Founder of brainchain AG.
Master of business HSG St. Gallen
Many years of industry experience at board level.
Certified in systemic consulting, large group moderation & coaching, among others.
Networker and business developer out of passion.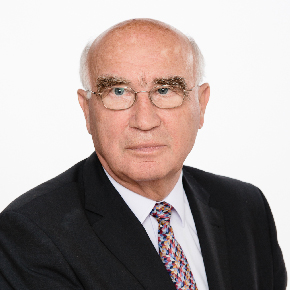 Market-oriented and strategically thinking inventor
Karl Rametsteiner
Technology expert
Technology expert and co-founder of brainchain AG.
Polymer chemists with many years of experience as R&D manager in industry, more than 100 patented inventions.
Founding member of the polymer cluster Austria.
Holder of the H.F. Mark Medal.
Large international network in polymer science and industry.
Technology integrator, crossthinker and entrepreneur
Urs Hunziker
Technology expert
Technology expert and co-founder of brainchain AG.
Master of science ETHZ.
Various technology start-ups designed around trade-sale.
Various inventions, including notebook (learn more).
Apprenticeships, among other things, as an organizational developer and coach.
Living proof that protection strategies are far more than patents and innovation is far more than good ideas.
Join us!
In order to fuel further growth, we are constantly looking for business-oriented, creative people who can think outside the box and who have a technical background and experience in the realm of IP. Contact us. We look forward to getting to know you!