Case studies
The mission of brainchain AG is to significantly and consistently increase the innovative strength, speed and profit of innovation, especialy for midsize companies.

Brainchain's core competency is commerzialisation and consulting related with patentable innovation.
We enable our customers to market existing patents and competencies into new areas of application. At the same time, we support our customers in sharpening their innovation roadmap, innovation strategy, innovation processes and insourcing new technologies and competencies instead of developing it themselves.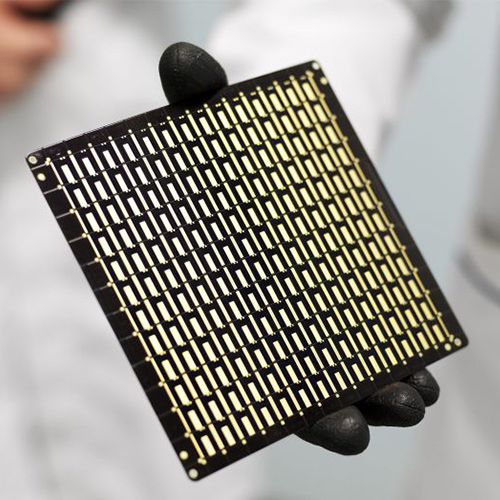 AT&S Austria Technologie & Systemtechnik AG
AT&S is the European market leader and one of the world's leading manufacturers of high-quality printed circuit boards and IC substrates. AT&S is industrialising pioneering technologies for its core businesses in the mobile devices, automotive, industrial, medical and advanced packaging sectors at its production sites in Austria, India, China and South Korea. In 2018, AT&S generated sales of just under EUR 1 billion with an EBIT margin above 9%
Since 2014, we have supported AT&S with innovation and patent strategy, in finding creative solutions, in expanding the patent portfolio and as a sparring partner and lateral thinker for selected topics that require integrated discussion of technologies, business models and intellectual property protection rights.
Through interdepartmental consultation and workshops of various formats, we have supported the development of the current innovation strategy in all business areas, both in Europe and in China, as well as the targeted expansion of strategic technology positions through appropriate intellectual property protection rights, and have also supported them conceptually. For AT&S, it was a new and fruitful experience to selectively produce strategic patents in larger numbers and to complement the bottom-up inventor notification system accordingly.
People who think outside the box and go into depth, interesting perspectives, attractive workshop formats and a very well integrated team.
– Hannes Voraberger (Head of Group R&D)
For the IP portfolio module, which AT&S and Lenzing, for example, have used several times, the key question is which topics of innovation should be focused by the company through IP and what concrete opportunities exist in this regard. In terms of strategic innovation topics, it is not enough to wait for inventor notifications from daily business. One area in which brainchain specialises is the targeted production of strategically relevant inventions and their broad protection.
The Lenzing Group, based in Lenzing, Austria, is a global company selling wood-based cellulose fibres. In 2017, the company achieved sales of EUR 2.26 billion and a 16.4% EBIT margin. Its high-quality botanical fibres are used in the textile industry (sportswear, home textiles, etc.), in the non-woven materials industry (hygiene products) and also in technical applications, as well as in protective and work clothing. With innovations such as the REFIBRA™ recycling technology, or the ECOVERO™ brand of identifiable fibres, Lenzing is one of the world's innovation leaders.
Since 2016, we have been supporting Lenzing AG in innovation projects through lateral thinking/inventor workshops, strategic patent consulting, the targeted expansion of the patent portfolio and general consulting on the use and benefits of patents.
In a variety of working formats for up to 20 participants, it has successfully developed changes of perspectives and an increased understanding of strategic patents among the participating employees.
A typical approach to our work involves qualified provocation, i.e. questioning or re-interpreting facts, or considering the analogy between them and other industries, thus enabling participants to abandon their usual patterns of thinking and limiting assumptions. This requires that material is examined in depth, so that provocations do not give rise to a negative reaction due to abstrusity, but trigger inspiration.
In the case of our customer Lenzing, as in other cases, we have accompanied the concrete implementation of patent-related ideas – in close consultation with external patent attorneys – and ensured that the intended strategic impact and the various interactions and relationships between the topics are given proper consideration.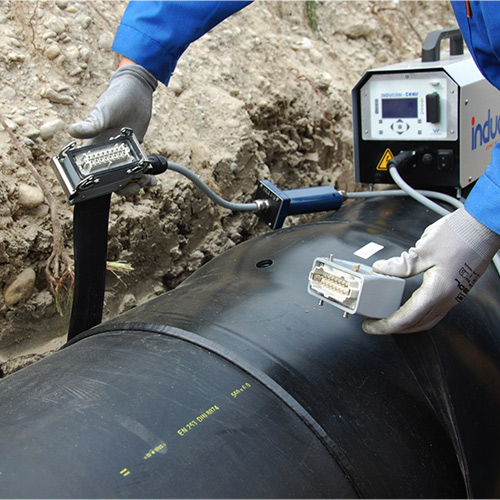 KE KELIT Kunststoffwerk Gesellschaft m.b.H.
KE KELIT Kunststoffwerk GmbH is a medium-sized third-generation family business based in Linz. The company develops, manufactures and sells plastic pipe systems, connection technologies, insulation and accessory components. The group of companies with plants in Europe and Asia generates sales of around EUR 150 million and has around 500 employees.
Since 2011 we have been supporting KE KELIT as a consultant and exploitation partner in their innovation and patent activities. brainchain has been a consistent sparring partner of KE KELIT when dealing with IP. The INDUCON project, a multi-patented induction welding method for large pipe joints, is a good example of the services provided by brainchain and is available separately as a comprehensive case study. We were able to deploy a large portion of our service portfolio in this project – from brainstorming, to expanding the patent portfolio, the exploitation strategy and the conclusion of specific licence agreements (in Europe and Asia) – for the benefit of our customers. n 2014, brainchain also brokered the sale of a KE KELIT business unit to a Russian corporation.
Very competent, well-connected and reliable!
– Karl Egger (Senior/Owner)
For the commercialization module, which KE KELIT, for example, uses for its patent portfolio, brainchain works with a success fee model. It is the overarching goal and self-identity of brainchain to skim as much economic potential from innovation as possible.
GridSense is a brand of InnoSense AG. The clean tech startup is part of Alpiq Holding, based in Lausanne, and deals with home energy management systems, energy services and the integration of renewable energies into distribution grids. With around 8,800 employees, the Alpiq Group generated sales of CHF 7.2 billion and EBIT of CHF 114 million in 2017.
Since 2014, we have been supporting Alpiq in the GridSense project through business model consulting, patent strategies and landscaping, as well as specific challenges in the context of the patented innovation and its exploitation. Due to intensive patent activity in the field of smart grid and smart home solutions, Alpiq developed an active protection strategy for GridSense innovation early on, with the help of brainchain. For this purpose, appropriate analyses were created to specifically strengthen the technology position. In this context, the inventive activity of brainchain resulted in 5 patent applications for GridSense.
The business logic developed with brainchain in 2014 is still valid for us today. We value brainchain's ability to integrate technical understanding and strategic business thinking.
– Marcel Morf (Business Development Manager)
The protection strategies module, which Alpiq, for example, has used, deals with an approach to protecting against imitation that is tailored to the reality of the company and its market potential. Often it also involves bringing SMEs into a strong starting position in order to make cooperation (technology development, market development) on a par with large partners possible. As part of this module, we also implement patent avoidance workshops, as well as consulting and training for adequate and effective safeguarding of trade secrets.
BBC Bircher Smart Access or the company BBC Bircher AG is a producer and worldwide supplier of sensor solutions for safe passenger and vehicle flows as well as access systems.
The medium-sized company is one of six divisions of BBC Group, a Swiss family business that has around 1200 employees.
BBC Bircher Smart Access operates in a very dynamic technology environment and consistently cooperates with specialised competence partners to exploit opportunities and manage risks in a timely manner.
Since 2015, we have used our consulting services to support BBC Bircher Smart Access in the field of brainstorming through inventor workshops, technology research, the development of strategic patents, innovation and exploitation strategies, and we are competence partners for strategic issues involving the overlapping areas of technology-, business- and protection- strategies. Together, we have succeeded in expanding key USPs and strengthening the position within the value chain.
We value our collaboration with brainchain as they translate technological vision into concrete applications and market opportunities; the workshops with brainchain have always produced many concrete ideas for innovation and several strategic patent applications have resulted.
– Daniel Nef (CEO BBC Bircher Smart Access)
For the brainstorming module, which BBC Bircher Smart Access and BOGE Elastmetall have used several times, we adapted technology crossover principles and extensive technology and trend research to move the creative process with our customers in new directions, based on qualified provocations, analogies and concrete ideas.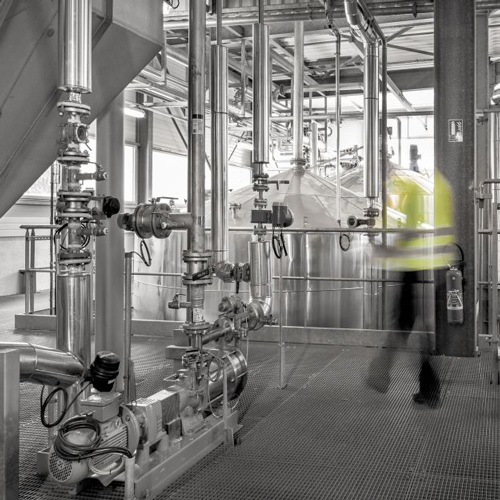 BDI-BioEnergy International GmbH
BDI BioEnergy International GmH, based in Graz, develops technologies for upgrading residual and waste products from industry and commerce along the entire "From waste to energy" value chain. The innovative company achieves approximately EUR 30 Mio with 60 employees and developed over the history of the company around 300 patents.
Since 2017, brainchain has supported BDI BioEnergy in analysing exploitation potential for selected patents and technologies. For a larger project, brainchain has also conducted market analyses and developed an exploitation strategy based on this.
I value brainchain as a true entrepreneur and appreciate their approach. Very professional and pleasant cooperation.
Güdel Group AG, headquartered in Langenthal, is an international Swiss family business specialising in automation solutions, robotics systems and the production of linear and drive components. With around 1,200 employees, the company generates sales of approximately CHF 330 million.
Since 2015, we have supported Güdel in strategic patent and exploitation topics. This concerns, for example, exploitation-potential analyses of patented innovations, with the aim of finding suitable exploitation strategies and corresponding business development, or of consistently reducing costs. On the other hand, we also support Güdel in new, strategic R&D projects to create the basis for broader, sustainable business development strategies.
An interesting mix of visionary, strategic thinking and concrete, technical ideas!
– Dominique Schär (Group CTO)
For the business modelling and commercialization module, which has been used by GÜDEL and BDI BioEnergy, for example, we first analyse the potential for exploitation of a patented innovation and then develop a suitable strategy for the company which clarifies which offer, which target groups and which marketing approaches provide the optimum results.